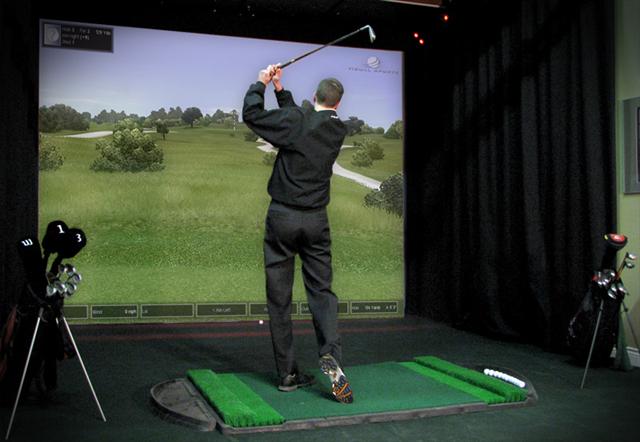 More Golf More Often!
Can't wait for summer? Get your game in top shape at Lindsay Golf Simulators! We are offering memberships that will allow you to book time on a golf simulator up to 4 weeks in advance.
Golf Simulators & More!
Improve your game on one of the newest and most advanced simulators available today with over 72 courses to play on two machines.
Our golf simulators also offer various sports including hockey, baseball, soccer, and basketball. New this year are ultimate hunting, skeet, target, and simulated hunting games.
Our facilities have 5 wide screen TVs and Snack Bar. Liquor licence. A great place for off ice training and all sports team bonding. We have the NHL and the NFL networks to watch any of your games.
Go downstairs and use our indoor putting green and visit our sports store while you are there!
Custom Installation & Service
We also offer direct sales of simulators, home theatres, and outdoor artifical putting green installations.
Call Mike: 705-320-9333
Visual Sports Systems
To learn more about our Golf Simulators visit Visual Sports Systems.